Pipe, Hose and Fittings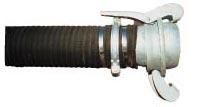 Suction Hose - 1" to 12" For Water, Oil and Chemical Applications
Godwin Pumps features heavy duty suction hoses, fully vacuum rated for water, petroleum, and chemical applications in sizes from 1" to 12" diameters. Available with the easy-to-use Godwin Quick Disconnect connectors, Camlock fittings, or 150 lb. steel flanges.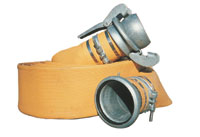 Discharge Hose - 2" to 12" Available in Collapsible Layflat Or Flanged High Pressure
High pressure layflat discharge hose is rugged, oil resistant hose built for the rental industry. Available with Godwin Quick Disconnect or Camlock fittings with double bolt clamps for open discharge and medium pressure applications.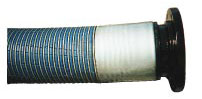 Flanged High Pressure Discharge Hose
When high pressure and flexibility are a prerequisite, flanged high pressure hose is the hose of choice. Capable of full vacuum rating and pressures to 150 psi, hose can be used on water and petroleum applications.

Cargo Hose
Rugged, high pressure 150 psi flanged hose is used for water, oil, petroleum, sewage, and sludge applications.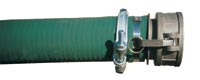 XLPE Chemical Hose
Cross Link Poly-Propylene hose with stainless steel Camlock fittings is suitable for chemical applications in low or high pH conditions.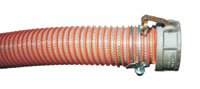 Kanaline SR Hose
Extremely light weight and rated for full vacuum as well as pressure. Available with Godwin Quick Disconnect or Camlock fittings. Perfect for applications where flexibility and light weight are required.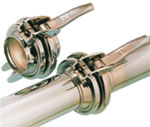 Godwin Quick Disconnect Pipe - 2" to 12"
Galvanized steel pipe with the unique Godwin Quick Disconnect coupling system provides quick and easy set up of piping for lengthy discharge applications. Deflection at pipe joints up to 30 degrees makes Godwin Quick Disconnect pipe the perfect choice for discharge runs over uneven terrain. Also available with a complete line of elbows, tees, bends, and adapters.